Body & Skin
Personalized Skin Care
Experience one of the "Best Facials You've Ever Had!"
Professional Esthetician and Skin Care Therapist, Diana Vasek offers the very finest facials available in Ventura County.  Her reputation is outstanding and she has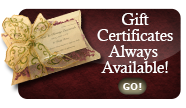 clients that drive long distances just for her facials and skin care.
These therapeutic treatments are tailored to meet your individual needs, targeting specific concerns and helping to restore optimum skin health.
Microdermabrasion Facials
Stimulates collagen and elastin fibers
Reduces the appearance of fine lines
Helps reduce pore size
Reduces pigmentation
Helps prevent skin cancer
Facial includes microdermabrasion, L.E.D light, 30 minute scalp massage and shoulder massage.  Extractions and hand and foot massage.
(for maximum results a series of six sessions is recommended)
Microdermabrasion Deluxe Treatment
Identical to the Microdermabrasion Facial, but includes a longer stress reduction massage on the neck and shoulders.  Also includes specialty collagen masque or TCA Peel.  Eye Treatment with ultra sound is added.

Acne Skin Facial
Deep pore cleansing is achieved by gentle yet effective extractions.  A pressure point massage is given to ensure that bacteria is not spread throughout the skin.  Diet, hygiene, stress management and a personal "Home Maintenance" program can be discussed.  You will achieve maximum benefits in a matter of weeks!
Men's Skin Care
With so much attention focused on fitness and looking healthy, men are discovering great skin care facials, no embarrassment, no uneasiness.  Super facials designed just for men.  Great shaving tips too.
*All facials include a pumpkin enzyme peel with over 100 vitamins to feed and nourish the skin.
Unwanted Brown Spots?
Get rid of unwanted brown spots on face and back of hands.  Results are amazing!!  Minimal down time.
| | |
| --- | --- |
| Treatment per area | $50.00 and up |
LED Light Therapy
What is revitalight?  The Revitalight LED Skin Care System is a safe and effective use of intense LED photopulsation light technology designed to help diminish the visible appearance of fine lines, wrinkles, and age spots on the face, neck and body by promoting collagen firmness.
LED light succeeds by passing its light through the skin in order to increase blood flow and help promote collagen firmness.  The skin naturally appears smoother, tighter and more radiant as the collagen becomes firmer.
For clients with acne, Revitalight with the optional blue lights has been cleared for the treatment of acne vulgaris.
Calm redness/ideal for Rosacea
Increases Blood Flow
Photo Rejuvenation
No Recovery Time/No Pain
Visible Improvement after the Very First Treatment
Blue LED Therapy
Blue LED Therapy is the latest solution for treating the bacteria that causes acne.  Blue light also introduces oxygen into deeper layers of the skin, which is known to promote healthy cell growth and faster healing.
Red Monochromatic Light
This wavelength of light is the major carrier of energy to all cells and expedites the replacement of older cells.  In addition, it stimulates fibroblasts in the connective tissue, which produces collagen and promotes elasticity and firmness of the skin.
*Include the LED Light Therapy to any facial for an additional $50.00
*Add Lactic Acid/Retinol Peel to any facial for an additional $50.00
Reflexology Foot Massage
Research indicates that the reflex zones of the feet the level of stress, wellness, and energy in the body.
| | |
| --- | --- |
| 15 Minutes | $20.00 |
| 30 Minutes | $40.00 |
Tinting
Throw away your mascara and have your lashes and brows tinted.  It lasts for weeks.
| | |
| --- | --- |
| Lash Tint | $20.00 |
| EyeBrow Tint | $20.00 |
| Lash & Brow Tint | $30.00 |
Skin Smooth- Body & Facial Waxing
For perfectly smooth results with expert technique, try our professional waxing for hair removal.  After waxing, the skin stays silky and smooth for weeks at a time with no irritation.
| | |
| --- | --- |
| Eyebrow | $20.00 |
| Lip | $10.00 |
| Eyebrow & Lip | $25.00 |
| Chin | $10.00 |
| Full Face | $30.00 |
| Full Leg  | $50.00 |
| Half Leg | $30.00 |
| Swimsuit Line | $20.00 |
| High Bikini Line | $25.00 |
| Full Arm | $30.00 |
| | |
Hair must be one quarter of an inch (approximately 10 days growth) to be waxed.  It is advised to have potassium before you come in (apple, banana) and please stay away from caffeine!
Acutane/Retin-A/Renova users should never be waxed.  If you are currently taking antibiotics, please wait 30 days.
Spa Body Treatments
For centuries, Spa Body Therapy Treatments have been embraced for their revitalizing and therapeutic effects.
Peels
| | |
| --- | --- |
| Lactic Acid or TCA | $50.00 |
| TCA Peel | $50.00 |
| TCA Peel – Neck & Chest | $100.00 |
Bodyworks
The ultimate treatment for skin and body!  Relax while you experience a complete skin care package.  Includes a microdermabrasion facial, with a 30 minute aromatherapy back facial.  Reflexology of both hands and feet are included.
Packages available on all treatments
Pay for 5 treatments and get the sixth treatment free.